SPECIALIST INFRASTRUCTURE & LAND CLEARING CONTRACTORS
Established in 1988, ARLAM operates specialised vegetation clearing and mulching machinery throughout NSW and interstate.
THE VEGETATION CLEARING EXPERTS
Our fleet of 4wd and crawler mulchers range in capacity from 80hp to 600hp, with a large range of versatile attachments, makes ARLAM a leader in vegetation clearing. Our fleet of over 20 machines, combined with support vehicles, low loader, and fuel truck, allow us to meet time sensitive job requirements safely and efficiently. With safety as our main priority, all our machines are maintained to the highest safety standards and are MDG15 compliant.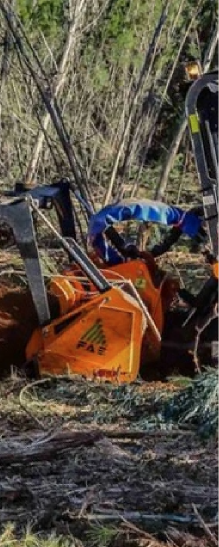 Our Mulchers are up to 2.5m in effective width and are capable of falling standing timber up to 500mm.
They are used for broad acre clearing in:
Mine open cut expansion
Civil construction
Property development
Bush fire hazard control
Selective thinning for plantation management
Advantages of mulching timber in position includes:
Minerals used to grow the vegetation returned to the source soils
Reduced requirement for adding fertiliser for rehabilitation
Micro-organisms crucial for soil fertility retained
Vegetation seeds retained for rehabilitation or broken down by microbe action
Mulch generated acts to protect from soil erosion
Better environmental outcome compared to previous practises of burying or burning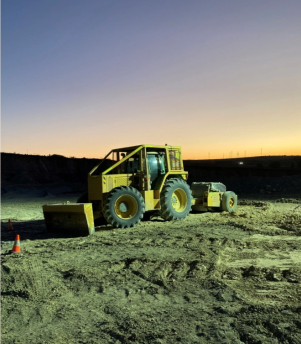 We operate both 8 tonne and 12 tonne Impact Rollers to achieve ground compaction up to 2.5m deep.
They are used for broad acre clearing in:
We operate both 8 tonne and 12 tonne Impact Rollers to achieve ground compaction up to 2.5m deep.
Compacting for civil projects such as roads, dams and infrastructure areas
Haul road construction and repair
Work area compaction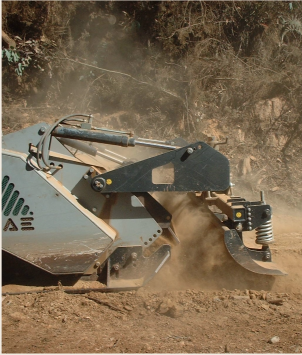 Our Stone Crushing implements have a 2.0m effective width and penetration depth up to 300mm. They are used to crush loose stone up to 400mm in diameter.
In position crushing of stone to finish gravel size for roads or infrastructure projects
Breaking down farm surface stone for pasture or market garden improvement
Note: The size of the finished product may be varied to client requirements.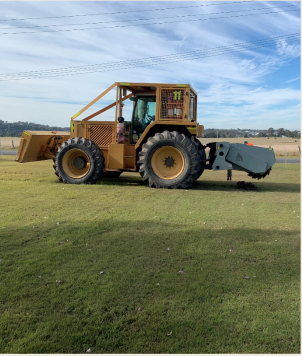 Our Stump Grinding implement has a 500mm effective width and penetration depth of 200mm.
It is used to grind old hardwood stumps to below ground level for:
Clearing for civil easements and infrastructure areas.
Pasture improvements.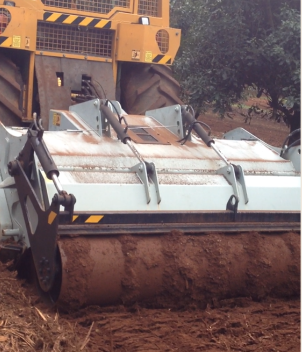 Our Stabiliser implements have a 2.5m effective width and penetration depth up to 500mm.
They are used for in position mixing of products such as:
Gypsum into clays for dam, channels or levee water sealing
Cement into gravel for strengthening civil foundations
Mixing mulch into soil and removing small root balls for plantation work
ARLAM has three sets of boss hydraulic timber shears to suit excavators ranging from 20-45t. These are ideal for breaking up large diameter timber before being mulched or fed into a grinder. Our range of shears has proven itself through a range of Australian hardwoods, increasing mulcher productivity on various clearing projects.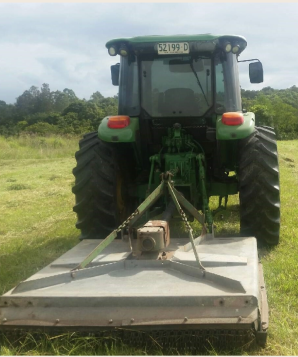 Ground maintenance
Tractor slashers
Disc plowing
Commercial ride on lawn mowers
Weed spraying and control
Haulage
Basic chainsaw work
SAFETY IS ARLAM'S HIGHEST FOCUS
Each operator is fully trained in house in all aspects of machine operation, safety features, the importance of safe work method statements, and pre work safety checks (take 5's). All of our machinery and vehicles are maintained through a meticulous servicing regime, with nothing leaving ARLAMs main workshop with any faults that could affect its safe operation. Each item of plant is compliant with MDG, as well as all ARLAM service vehicles. ARLAM ensures all subcontractors are fully compliant with WHS and site requirements prior to commencing any work on any project. ARLAM is dedicated to protecting all workers and people from harm in the workplace, through reporting, educating, encouraging, and continually improving.